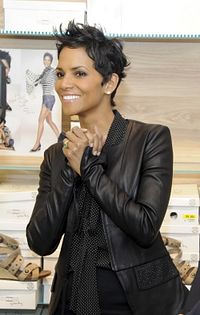 If you want to cop a pair of Halle Berry's  '5th Avenue' shoes, I'm afraid you'll have to fly to Germany. The always stunning  actress teamed up with German shoe brand Deichmann to debut her first shoe collection. Endorsements are nothing new to Halle Berry.  She has represented Revlon since 1996, has a line of four fragrances and repped for Harry Winston  jewelry, to name a few. I have her Reveal scent; it's divine.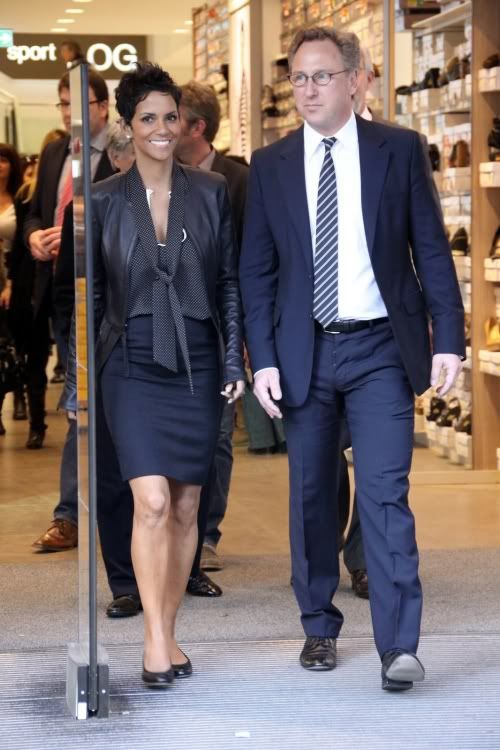 The Oscar winning star meets with Heinrich Deichmann in a Berlin Deichmann's store on launch day. Halle tells the Telegraph, "I think every woman would like to be involved in creating a shoe collection," says Halle, "My 5th Avenue shoes can easily be worn by every woman."  And they can considering prices start at £29.99.  I think the shoe collection is nice with styles ranging from casual, to corporate, to rocker chic.
Making sure the merch is looking on point. I like the ones with the pointed heels.  She should have worn the black shoes with the pointed heel and studs with her outfit.
Check out Ms. Berry checking out her customers! I bet they got a  real kick out of seeing The Halle Berry behind the counter.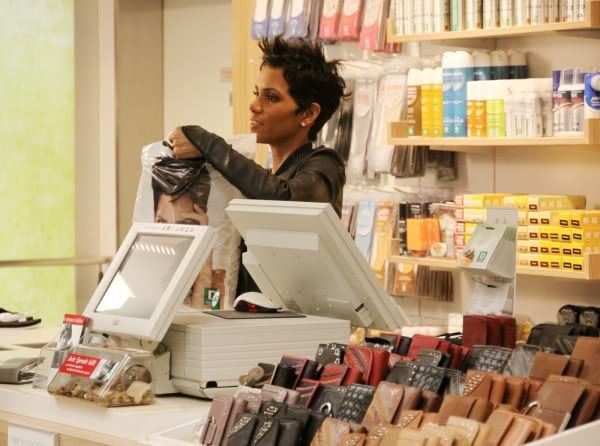 Check out more entertainment news at HellaBerry.Com...Where CELEBerry Juice Is Hella Good! 
Photos Via YFB